With the rise of Internet TV, the competition in the color TV industry has become fierce. How can we occupy the high ground in the industry? TCL is riding on the "Olympic style", "soft and hard" and heavy launch of King Kong video king P2 series, brings together 21 nuclear high-speed processor, full metal frame, 1.8GHz frequency, full ecological HDR and Bluetooth 4.0 and other industries high Standards, and as the biggest selling point of new products - buy television to send 497 yuan Tencent video VIP resource package, covering a value of 199 yuan penguin theater, 99 yuan Ding class theater and 199 yuan Tencent sports resources, more timely launch of the Olympic theme Content service. The new hardware is outstanding, and the content is rich. The product line includes 65/60/55/49/43/40, and friends who like to watch Olympic games must not miss this "observation game".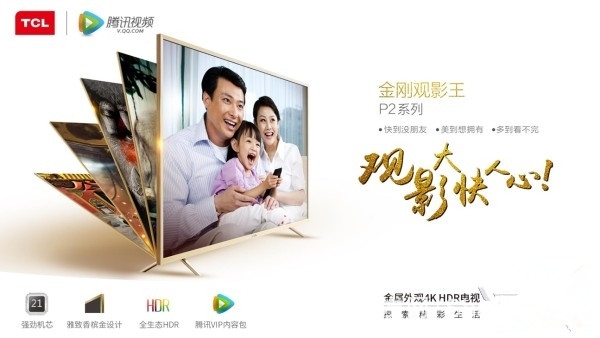 Elegant champagne gold beauty want to have
The appearance of TCL P2 series adopts an elegant champagne gold design. It is equipped with an all-metal frame. The aerospace aluminum material is surface-drawn and anodized. It is cast through seven major processes and 51 processes. It glows elegantly with a metallic texture and matches champagne gold. , With a variety of home styles, technology and beauty coexist; details of processing, P2 through CNC drilling cutting LOGO, seamless design makes P2 overall more smooth and natural, with the integration of structural mechanics and aesthetics of the core of the all-metal gold bridge The base, placed in the home like a key art.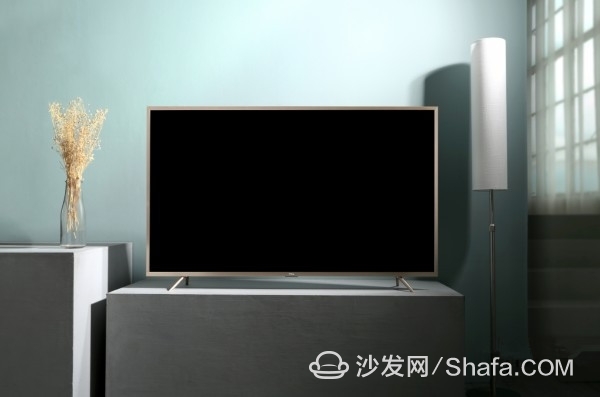 21 super nuclear treatment · approaching friends
In the intelligent main control part, the new P2 is equipped with 21 core processing (4 core CPU + 4 core GPU + 13 core VPU), based on the Cortex-A53 64-bit Amlogic T968 processor with the highest energy efficiency of the ARM family, peak running up to 1.8GHz, Joint Android 5.1 driver for all smart applications, built-in Mail-T830 powerful image processing unit for image rendering, and equipped with 3-way HDMI 2.0a input interface, up to 18Gbps transfer rate can perfectly support 4K @ 60fps, lossless reproduction of high-speed conversion screen, And support HDR video format transmission, so that light and dark screen display better. With 1.5GB RAM and 8GB eMMC high-speed flash memory, it brings powerful computing, image and audio processing performance. Compared with mainstream 1.5GHz frequency processing and Mail-450 GPU configuration in the industry, TCL Kingview Movie King P2 system runs one step faster. Smart applications run more smoothly, opening up a new "vision" world for home entertainment.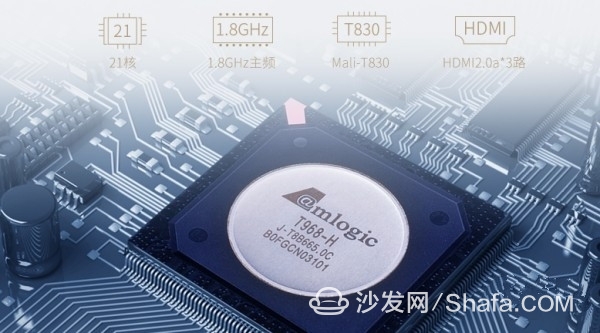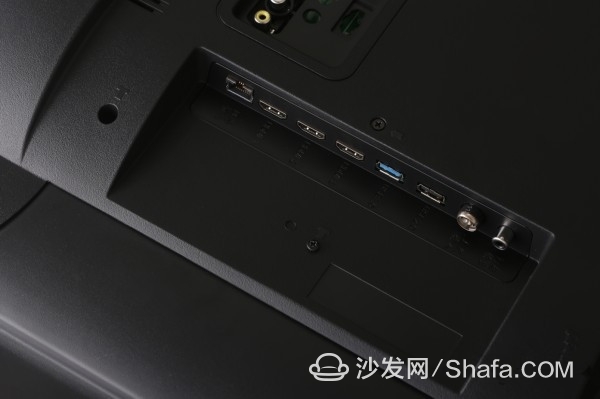 Full ecological HDR screen detail is more outstanding
TCL has been immersed in the color TV industry for many years. Thanks to the industry's vertical resource integration advantages, the newly-created P2 boasts "HDR video resources, full 4K HDR technology, and HDR real-time conversion technology" and full-scale 4K HDR technology, which improves image dynamic range and brightness and darkness. Hierarchy, higher contrast ratio, higher color detail with more color detail, more powerful layering, and better picture quality - TCL and Hollywood collaborate in depth to deliver rich HDR video in real-time through a global broadcast platform Resources to meet user's demand for HDR film sources; Realize 4G HDR technology through interface, chip, backlight, and screen dimensions to achieve realistic effects, and truly restore the exciting moments brought by Hollywood blockbusters; In addition, TCL P2 has HDR real-time conversion Technology, built-in image enhancement algorithm that converts SDR (normal image quality) to HDR image quality in real time, breaks down the market pain point of HDR film sources at this stage. The full 4K HDR technology has enriched the TV's portrayal of details, allowing ordinary families to enjoy the high-contrast picture quality that HDR brings, making the 4K picture quality clearer.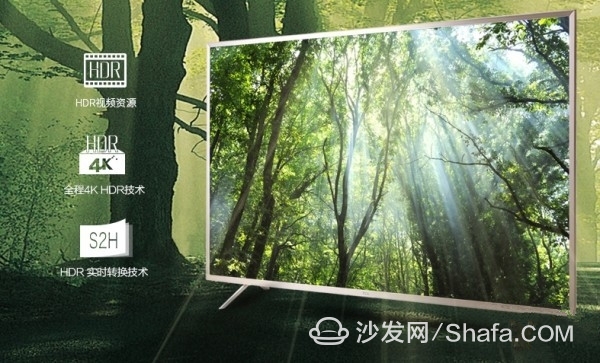 Buy and send 497 yuan Tencent VIP more than to finish
As a TCL transformation from traditional color TV to Internet TV, while persisting in the "double +" strategic transformation of "product + service" and "smart + Internet," TV hardware continues to innovate while constantly deploying content ecosystems. Thanks to the powerful combination of TCL and Tencent video, bringing powerful hardware, the 497-yuan Tencent video VIP video content presented by the purchase is also unprecedented. The 497 yuan Tencent video VIP content includes 199 yuan penguin theater, 99 yuan tripod theater and 199 yuan Tencent sports, breaking the film, drama and NBA content ecology, covering more than a dozen content channels, with ultra-clear, Du There are more than 6 million hours of genuine movie and TV dramas, more than 6 million hours of genuine movie and TV dramas, domestic and international cinema movies for the first time, nearly 100 US dramas, HBO, and other exclusive content viewing, as well as NBA-wide broadcasts of live events in real time. In view of the situation, we launched a large number of Olympic-themed content services to give users the most direct view of the Olympic Games privilege.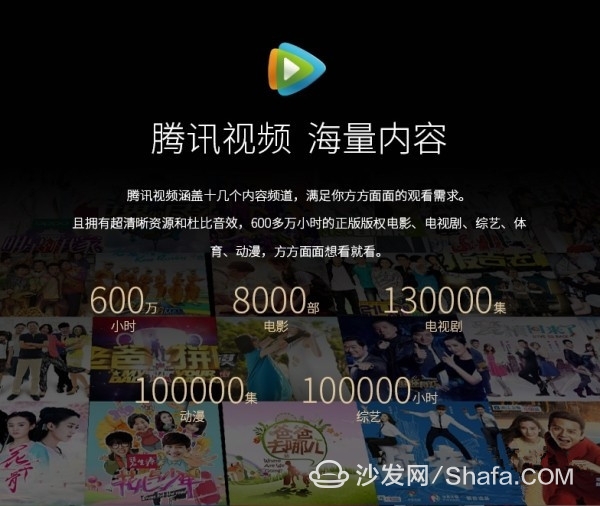 TCL Diamond King P2 comprehensive "hard and soft" complementary advantages, not only inherited TCL as the traditional color TV brand hardware strength, but also inherited the content of the Internet gene is king, not only the appearance of beauty, running fast, combined with the whole ecological 4K HDR display The comprehensive improvement of the quality of the technology and the combination of Tencent's powerful video and video have created a rich content ecosystem. During the Olympic Games, all events are accompanied by 4K HDR, Tencent video is undoubtedly a great enjoyment of the Olympic special content service. At present, P2 series television products have been fully listed, 65 吋 8999 yuan, 55 吋 price is 6199 yuan, 49 吋 price is 4999 yuan, 43 吋 price is 4399 yuan, buy 497 yuan VIP members, cost-effective, of interest Friends can go to the major national TCL counters to experience the purchase, heart than action!
There are good hardware and display effects, of course, with a rich content resources, the combination of software and hardware can play the greatest value of a TV. In terms of content, it is recommended to install a sofa butler - the sofa butler is a third-party app store designed specifically for smart TVs, Android box users, carefully providing television, box users with high-quality television exclusive version of the application, including with live Or on-demand video and audio and video software, various types of recreational competitive video game software and daily office entertainment management system management tools. TCL TV Universal Tutorial Installation Method
Smart TV/box information can focus on smart TV information network sofa butler (http://), China's influential TV box and smart TV website, providing information, communication, TV boxes, smart TVs, smart TV software, etc. Answering questions.
Our coin handling machines mainly include Coin Counting Machine, Coin Sorting Machine and Coin Sachet Machine
Coin counting machine models: HCS-3300, HCS-3500AH, CS-10S, CS-2000
Coin sorting machine models: CS-211S, CS-311S, CS-610S+PRO, CS-910S+, CS-600B, CS-211S, CS-311S, CS-610S+PRO and CS-910S+ have alloy sensor for counterfeit detection, CS-600B sorts coin by diameter
Coin sachet machine: pack the loosed coins into small plastic bag, compared with paper roll packing machine, it is more economic solution
Coin Counter Counting Euro Coins,Coin Counter For Vending,Coin Counter Super Large Hopper,Super Heavy Duty High Speed Counter
Suzhou Ribao Technology Co. Ltd. , https://www.ribaoeurope.com