I don't know if you have thought that the first thing in the mobile phone industry this year is not the concert madness Meizu, nor the millet to carry the black technology to the end, but the former king Nokia, at CES 2017, HMD released Nokia 6, All kinds of sounds are endless in a while.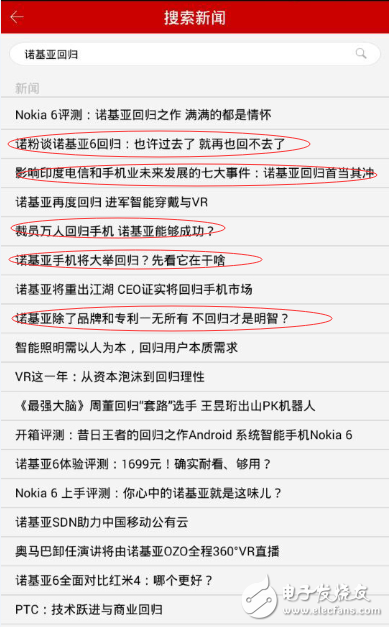 As the Nokia's return to the gun, the Nokia 6's configuration is not dazzling, the phone uses an aluminum alloy body design, equipped with a resolution of 1080P 5.5-inch Hybrid In-cell screen, the most amazing thing is that The mobile phone with Qualcomm Snapdragon 430 as the core but to sell the price of 1699 yuan, and next to the same 骁 430 mobile phone red rice 4 to sell 699 yuan, this extra 1000 yuan, is to pay "feelings"?
Why do you say that the Xiaolong 430 chip mobile phone sells 1699 yuan a bit "pit"? I can't say anything about it. Let's take a look at the evidence that Xiaobian is looking for. From a series of articles on Qualcomm in the high-tech industry information APP OFweek, you can find that the common Qualcomm mobile phone processors are 400, 600, 800, etc. Large series, of which 400 series processors are mainly in the low-end market, 600 series processors are mainly in the mid-end market, and 800 series processors are mainly in the high-end market.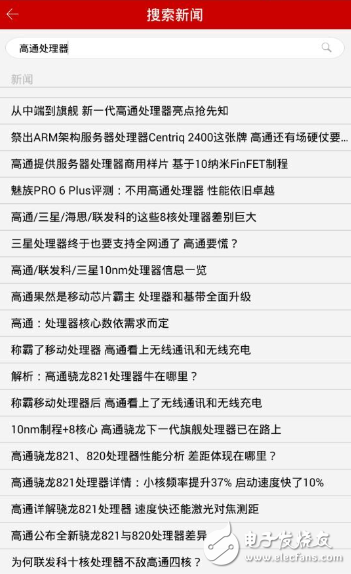 In other words, Nokia 6 uses the chip in the low-end market to sell the price of the mid-range model. This is in the current mobile phone market with "high-priced and low-priced" as the mainstream. The low price/performance ratio and the lack of highlights, Nokia 6 can do for Nokia, it may only evoke the feeling of "no powder". But after all, mobile phones are communication tools rather than emotional symbols. Features and experiences are the magic weapon to win. Feelings can only be a means of propaganda. It is only a matter of knowing that products are to be found. If Nokia wants to find a place to return to the past, it still has to come up with some points. It is only a product that makes people scream.
In Xiaobian's view, Nokia's return is a good thing for the mobile phone industry, or it can become a clear stream in the homogenized mobile phone industry, but this former tyrant mainly wants to re-enter the peak, still have to implement On the product. If you look at a product that is worth the money, you can take a look at the OFweek APP to learn about some technology industries such as electronics, lithium, display, etc., in order to judge whether the market positioning and core components match.
Best advertising player or money making machine---Led Kiosk Xposter

This Type of indoor led Xposter also called led AD player is one of new applications for led displays. Developed from led screens, it is more suitable and friendly to operate.
Function of Xposter is as following:
Ultra slim& light weight. Installation friendly
Xposter has been engineered with latest technologies to give smoother, slimmer profile. It's crafted in beautiful anodized light weight& duralble aluminum body to make entire poster framce less than 35KGS. More portable and easier to install.
Plug and Play Media player. No Configuration.
Update your digital content in the powerfull built in media play via wifi or USB. Easy to follow on screen menu makes it absolutely simple to schedule your content and complicated configuration needed.
Front Serviceable
You'll love the speedy convenience of doing servicing of panel module replacement from front with just a magnet tool.
Easy Controll & operation
High refresh rate and 128 steps of gradation controll. No Pc required, Thus saves on cost, increases reliability and makes operations simpler.
Intelligent Management.
Xposter is pre-integrated software enables you to connect it with a PC or Android devices from a single location via rj45, wifi,3G, USD and HDMI. That makes it extremely easy to identify your display and manage settings.
Indoor Led Kiosk Eposter,Indoor Led Advertising Player,P2.5 Indoor Led Ad. Poster,Intelligent Indoor Led Advertising Player
Shenzhen Priva Tech Co., Ltd. , https://www.privaled.com